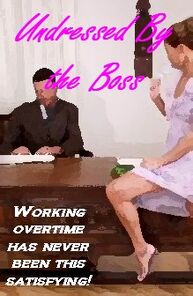 He may have asked her to step into his office, but his demands have extended to the bedroom!
Undressed by the Boss is a popular steamy romance novel that has gained exposure due to its adaptation into a film version. Further books in the series are expected. Reviewers of the book cite that the grammar is sloppy and the writing style during the exposition passages leaves something to be desired, yet the book has sold over two billion copies galaxy wide.
Miranda Lawson is an avid fan of the book and movie versions.
John Shepard is also a fan of the book and he and Miranda even took an outing to go see the film together, which did not sit well with Ashley Williams .
Ashley, out of curiosity and spite, decided to read the book and secretly has become a big fan of the series herself.